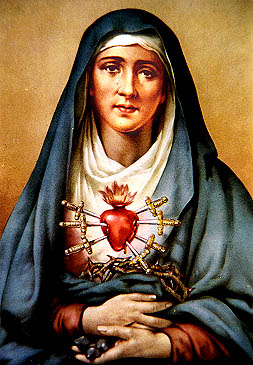 On this special day of Our Lady of Sorrows Cor Mariae invites members and guests to join us in a Novena of Spiritual Masses/Holy Communions/Rosaries by those of us who cannot attend indult Masses, and those who physically attend Masses/Holy Communions/Rosaries.
Intention
: To pray that one of our Bishops will find the courage to unite the resistance - to lead us in continuing the fight for Rome to return to the One Holy Catholic and Apostolic faith of all time, according to the guidelines laid down by Archbishop Lefebvre.
​
Please feel free to offer your petitions and prayers.
Last edited: